** This post may contain affiliate links. Please read my disclosure for more info. **
Do me a favor. Ask yourself three questions:
Do you ever think of leaving a job you don't like?
Do you ever think of making extra income outside of your day job to build your assets?
Do you ever think of creating passive income?
If you answered yes, to any of the above questions and want to make money while you sleep, you have to put in the time, a Lil' money upfront and work.
The term passive income has been used too carelessly. People tend to forget to talk about the WORK and TIME one needs to put in to create passive income.
Gary Vaynerchuk said Passive income is taking money that you can afford to lose and put it in the public markets or real estate. And I couldn't agree more.
The definition of passive income where you can create a business generating money while you sleep is misleading. Certainly, there are people who have done it but they have put in a tremendous amount of time and have worked their ass off. Thus, it is not impossible to create a 'passive' income business, but keep in mind you still need to fuel the system consistently to generate leads for people to come across your product or service that helps generate your passive income.
In reality you will constantly need to put in 'work' to generate recurring revenue, but overtime it gets easier to manage as less time is required to spend upfront.
Now we have THAT out of the way – if you are tired of living paycheque to paycheque and want to:
make money on your own terms
take charge of your financial future
gain more freedom;
lessen your financial worries;
find a way to unleash your creativity
Here are some ways you can diversify and develop multiple streams of income and develop a side hustle.
Below is a list of things I have dabbled in and have done. While you read, I want you to keep these questions in mind:
Why do you want a side hustle?
Is it for the long or short-term?
What skills come easily and natural to you?
It's important to identify your motivation, as some ideas might not resonate and might not be a fit. In addition, keep in mind if you plan to start an online side hustle, don't fall for the get rich quick schemes. There is work you have to put in. A solid foundation has to be in place. Keeping up with trends,  continuous learning and improvement of skills all goes hand in hand are needed to sustain your business in the long run.
Teach English Online
There are many platforms to teach English online. One company that is well-rated is VIPKid. I started with them when I asked for a year off to travel.
What requirements do they look for:
– bachelor's degree in any field;
– be eligible to work in the US or Canada
– One (1) year of teaching experience (can include traditional school, or things like tutoring, coaching, mentoring, homeschooling)
– TEFL /TESOL not required but if you don't have one you will need to take a short TESOL course as part of the application process
Average salary: $20 USD per hour + bonus incentives
This gig is totally up my alley because I have previously taught English in Japan and have a knack for language exchange and enjoy opportunities to foster cross-cultural exchange.
| | |
| --- | --- |
| Pros | Cons |
| Give you the freedom and flexibility to teach from anywhere | The time difference will be hard to adjust if you live in PST time zone since the kids are mostly in China. |
| You can control your schedule | When you first get started you do need to put in more time to build your repertoire and consistent bookings. |
If you are interested in doing this and have further questions, send me an email!  And if you sign up through my link to apply, let know so I can help guide you to success. Stay tuned for a more in-depth look at my experience and advice for those interesting in considering teaching at VIPKid.
AirBnB
Got an extra room or place to rent out? Rent it out on AirBnB. I did this back in 2013 for a couple of months. The money I earned help to pay my mortgage. At the time, my parents agreed that I can stay with them whenever I got a booking.
While traveling, I also met people who were renting out their rooms and managing and hosting for others. Some were even running AirBnB Local Experiences.  One individual who I met during my travels in Portugal said she made more doing AirBnB then from her full time job, and will be transitioning out of her day job within the next year. When we were out exploring together, she was handling check in's and bookings from Portugal and communicating with guests while she was traveling!
A couple of things to keep in mind:
Check your local laws and registration requirements;
Factor your time and costs related to maintaining your place for your guests to have a comfortable stay;
Ask yourself – Are you open to having strangers stay at your place? Do you want to manage and clean it yourself or get someone to do it?
Arbonne
This is a Network MLM (multi-level marketing) program. Arbonne has been around for 3 decades and sells beauty and wellness products adhering to European standards in terms of what goes into a product – so think more natural and less parabens.
The Idea Behind MLM
You share products you love, build your clients and team, while you shift your habit to start shopping on your own online store. Re-investing in your own 'business' where you can write off your expenses while getting paid a percentage of the sales you make.
So I signed up to be an 'independent consultant'. Why?
I wanted to get the 30% off for the year as I do love their skin care and make up products. At the same time, I thought why not also share the products and see if I can earn some extra income on the side.
Reality Check
The amount of work needed to make the income potential I want does not make sense for me. In addition, the work involved is not aligned with my skincare regiment belief system.
I believe it is good to switch up and alternate between products. Like exercise, it's good to change up your routine. You shouldn't stick to one product ALL The time for your skin. I enjoy trying new products.  So the idea of purchasing from my own store, investing in the products and being able to expense the products I purchase for marketing purposes and to convince others to buy the product and join the team was difficult.
However, I have seen people who have managed to do quite well in an MLM program and it is not because it is a pyramid scheme. It is due to their belief in the product, the concept of what makes MLM works, their consistent hard work, and unwavering dedication that they put in every day in their business fostering and providing the support to build an amazing team.
If you decide to dive into a network marketing company, I would encourage you to look at:
1). Consumability – is the product consumable?  Do people need to replenish it? 
2). Social-Economic trends – What are the trends right now?  And does the company sells products that covers the trends? 
3). Leverage  – Is the company internet based. Do they have tools and support system that help you leverage your time. Get to know your mentor who will be showing you the ropes. How passionate are they with what they are doing?
4). Compensation plan
With that said, I am still an independent consultant – so if you are familiar with the product and need to replenish your favorite Arbonne item and lost contact with your supplier, click here to restock.
Blogging
In 2015 I thought I would start a personal development blog for fun as a creative and fun outlet to write and share my 'life lessons' thinking I can also monetize it overnight. Looking back, I was naïve to think to put up a few Google ad-sense and affiliate links are all you need to do.
Truth
To make decent money via a blog, you need:
a high traffic blog
an audience that engages and trust your opinion
basic understanding of the components of an online business so you can properly source out assistance
a specific niche (the more specific the better)
consistency and,
time- to build and develop a relationship with your audience.
When you have this in place you can start to:
a).  Understand what your audience needs so you can build services and products for them.
b). Sell advertising space;
c). Promote other people's products or services via affiliate links that your audience is interested in.
There is no doubt for anyone who has built a successful blog that generates decent income to live off of monthly has:
– defined their niche;
– taken consistent action to:
– build valuable content;
– build relationship with their audience, and
– optimize traffic to their website
Foundational Tips to Build a Successful blog
Use WordPress – It is the free blogging software that is recognized as the premier website and blogging platform on the Internet today. Why? Because most search engines, including Google prefer many of the features built into WordPress vs. Wix or Squarespace
Optimize your Search Engine Traffic – Install Yoast SEO plugin to help search engines crawl and discover your website
Consistency – Avoid blogging only when you feel like it. You will lose momentum and motivation and you'll find your traffic takes a big hit.
For a step-by-step approach to start your blog, I would recommend checking out:
Neil Patel's Blog – He is the guru of generating quality traffic to your website. I met him and heard him speak at Awesomenessfest. He is genuine and knows what he is talking about.
SmartBlogger – The founder of SmartBlogger, Jon Morrow is paralyzed from the neck down. He overcame his adversity with blogging and has built a multi-million-dollar company in helping people become successful bloggers, earning money as a writer.
Note: There are many sleazy affiliate marketing, passive income "program" or "system", taking advantage of newbies interested to start a blogging business. Please do your research. Ask questions. Take the time to get a feel of what they offer. Get references. And be prepared to put in A LOT of work, especially if you are not a techie.
Freelance
There are countless ideas you can do to freelance as a side hustle. You can write articles, proofread, build websites. The key is doing something you don't mind doing, where you have a skill you excel at, that's easy for you.
Many people will point you to Fiverr,  Freelancer, Upwork where you can create a profile, set your hourly rate and bid for a variety of jobs posted. You can work from essentially anywhere. And these platforms offer multiple payment options for you to choose how you would like to receive your payments.
One of my favorite ways to receive money has been creating a multi-currency account through TransferWise. You not only can receive money in different currencies, but you also get a very competitive exchange rate and save massive fees when transferring your funds into your bank account.
For those who want to write or proofread, ProBlogger has a 'job' tab with a list of job postings. In addition, if you have specific topics you want to write about, you can google what are the online magazines in your niche. Check to see if they accept guest's articles and what are the requirements. After you have done this, contact the site owner. Pitch the ideas you have thought through and have tailored for them. You may get an offer. I did this and received $125 for a 500-word article.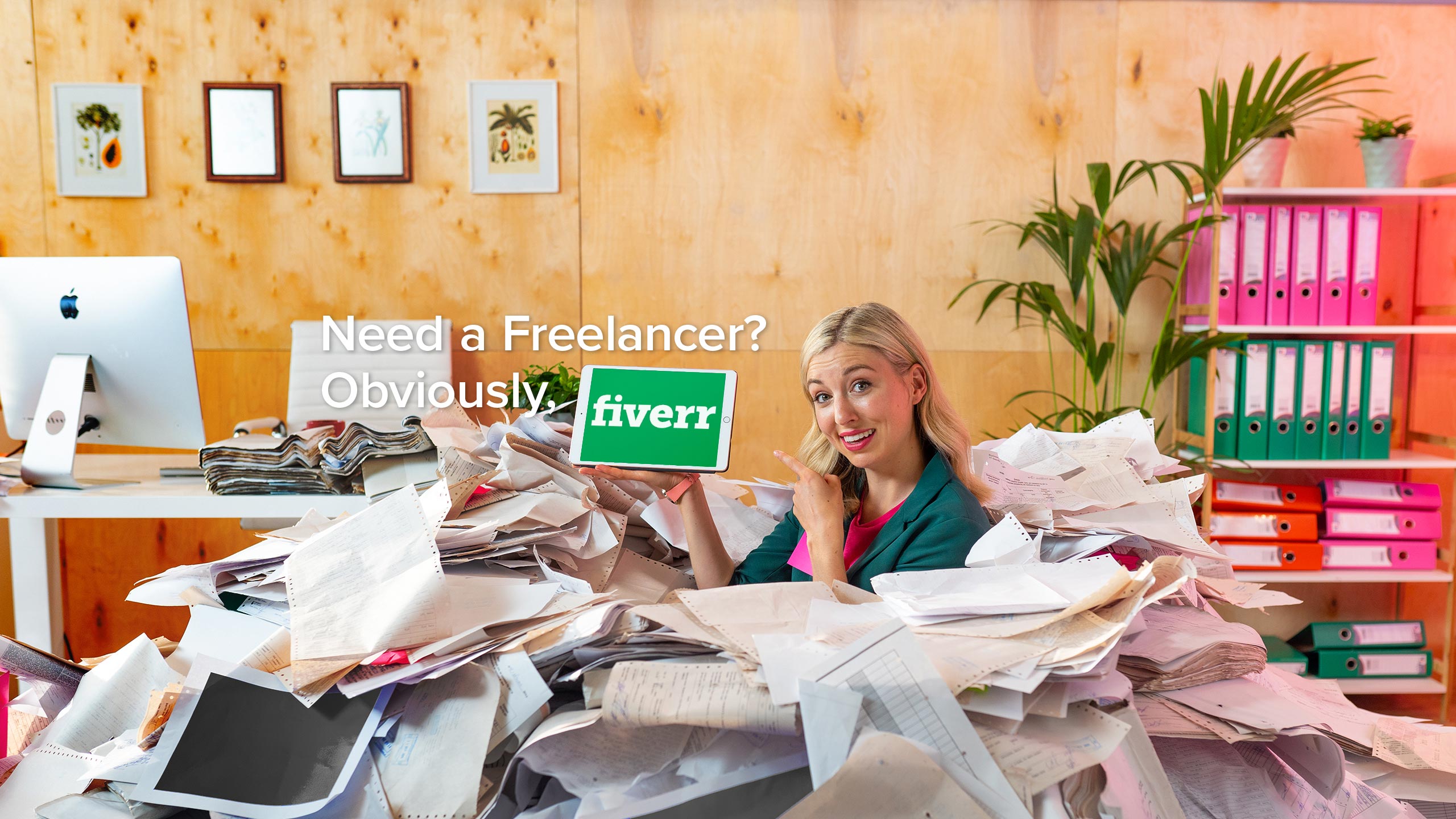 I've also seen jobs posted on Fiverr that say something like: "For $5 I will compile a list of 10 websites related to your business and write 5 headlines for articles you could write for them. I'll email and pitch them the ideas for you as guest posts.
Later, when some blogs write back and said yes. You can let your client know which ones said yes. Tell them they can write for them or if they are too busy, you can write the articles for them.  If they are interested, they'll ask you how much you charge? This is where you can sell your skills and decide how much you want to charge and upsell your work with different packages. Editorial Freelancers Association is a good reference for rates.
Other resources that may be helpful to build and navigate the Freelance world is Location Rebel. They provide a wealth of information and tools on how to create a lifestyle business working from anywhere in the world.
For those interested in being a Virtual assistant you can check out Hannah Dixon, a business strategist and former VA who developed her VA training academy and taught many people on how to create their own shops.
Web Design
I learned how to build websites after being ripped off by a web design service company who took advantage of my inexperience when I wanted to create my personal development website.
At the time, I thought to succeed I had to pay big money to have a well-functioning website and got suckered into all the "add-on's" they were selling me in order to build and launch a successful website.  I ended up spending $10K to have them build my website and received a sub-par website in return and technical support that knew only the basics of WordPress and could not help me with more complicated requests.
I decided to take a WordPress course on Udemy so that I can manage my website on a daily basis. However, there are many other online platforms you can learn from i.e. Coursera and Teachable.  These online training platforms all offer a ton of courses you can take to expand your skills.
What I realized was I could've made a much better quality website for a fraction of what I paid.  Utilizing my new found skills I have helped non-profit organizations build one pager event sites and other wellness professionals or coaches to build simple clean websites to showcase their services online at an affordable price.
Consulting/Coaching
The field of consulting and coaching is broad. Leverage your experience and make it count. Be it in your career, your life, some knowledge you have gained through personal and professional development, get creative and think about what it is you can offer.
I know what you are thinking… how am I an expert?  There are so many people who know more than I do. What makes me qualified?
Here is the Thing
There will always be someone who knows more than you or can do something better than you. And there will be others who knows less than you and need what you already know to help them out. What you know is enough.
They don't need to hire THE Expert. You have the knowledge to help solve and answer their needs. Thus, doesn't this makes you relevant?
Yes! You are a 'relative' expert in that you can help someone and be paid for your advice.
For example, I have helped countless people attain business visas in my day job and navigate relocating to a new country.  This knowledge and experience have enabled me to give advice and help others to attain tourist visas to travel and maneuver daily life and cross-cultural nuances living in a new country.
Another example, in my personal life I have been a people pleaser when I was young. In my 20s, it drove me to depression. I found my way out of it through taking personal development courses, becoming certified as a coach and becoming a Bodytalk practitioner. All of these components have enabled me to develop skills to help others with similar experiences to shift their mindsets in learning to live life on their terms unapologetically and put yourself first.
Recently, I had a Lyft driver who was let go from the workforce because of his age. He was not ready to retire and was in the process of re-inventing himself. I told him since you have been in the workforce for a long time, perhaps you can be a career coach and help young professionals who are interested in getting ahead in the corporate world to navigate the politics, emotions, and work that is involved. You have seen and been through it all. Your experience can be valuable for someone who is fresh out of university and wanting to climb the corporate ladder.
With that said, please don't be delusional.  Have integrity with what you believe you can offer and provide advice on. If someone has a topic that is beyond what you are able to help them navigate, please refer them out to someone who knows more than you and can help. Be kind and create value.
With platforms like Clarity and JustAnswer, you can get started and set up your profile. Once they have approved you, you can very quickly start to answer professional questions. Clarity is international and experts can set up their profile from anywhere. JustAnswer experts are US based only.
How I Rank Each of the Above Side Hustles 
On a scale of 1 to 5 with 5 being a lot of money, time and energy required.
| | | | | | | |
| --- | --- | --- | --- | --- | --- | --- |
| | Teaching English Online/ Tutor | AirBnb | Blogging | Freelancing | Network MLM | Consulting/         Coaching |
| Start Up Cost | 2 | 2 to 3 | 3 to 4 | 1 | 2 | 2 |
| Ease of Launch | 1 | 1 | 3 | 1 | 1 | 2 |
| Time (How quickly can you make money consistently) | 2 | 2 | 5 | 2 | 5 | 2 to 3 |
| Online business technical knowledge | 1 | 1 | 3 to 5 | * depends on the service you are offering 🙂 | 1 | 2 to 3 but if you are offering technical consulting service than 5 |
Amazon and Other Side Hustles Ideas to Consider
Below are some other side hustles that interests me and I am looking into but have not yet done.
Selling Private Label Goods On Amazon
This is where you identify products to sell. Find a manufacturer to produce the product in bulk typically overseas. Place your own label. Ship your good to Amazon FBA (Fulfillment by Amazon) leveraging Amazon's huge marketplace to sell your products.
Product Licensing
This just sounds interesting, and what better way to exercise your idea muscles and maybe come up with a priceless idea where you can sell your rights to large companies and they pay you royalties for every sale they make from YOUR idea.
Voiceover Acting
I took a voiceover workshop with a professional voice actor and really enjoyed it. There is so much more than what meets the eye, especially when it comes to doing the voice of a cartoon character. However, I know companies are always looking for professional voiceover talent and it is something I'm looking into further. I am currently seeking a voiceover mentor/coach and checking out some pay to play voiceover platforms such as acx.com, voices.com and voice123.com.
Self Publishing
Have you always wanted to write a book? I have! I've always wanted to write children's books and so this is on my radar to learn more about as an income stream. Specifically launching interactive ebooks that can be downloaded on apps or selling it on Kindle or other platforms. What would be amazing is to combine voice acting with reading my own children's book
Public Domain Publishing
I came across this recently and it peaked my interest. Why? It's a side hustle with low start up costs and inventory already available (you have to search for it). But it is there! This is where you can re-format classic books where copyrights have expired to Kindle and Amazon to sell and get royalties. To learn more, I am checking out Aaron Kerr's course at Timeless Reads Academy.
What NOW are You Waiting For?
No more excuses. If you are looking to earn extra income and to have more financial security in the future, start making time for a side hustle.
I've shared some of the things I have tried. There are a ton more ideas you can do to earn extra income. Check out Side Hustle  Nation for more inspiration.
Start doing something that interests you. Stop overthinking. Yes, it is important to think, but not to the point where paralysis by analysis takes over. After all, it is with each decision and action you take, that will take you closer to figuring out what ideas are worth pursuing for you. In a sense, it is like the process of elimination.
To recap, here are some keys things to consider when deciding what side hustle is right for you:
What are your goals for starting a side hustle?
What are your interests?
What are your skills and experiences?
What do want to learn?
How much time are you willing to create and devote time to it?
What do you not mind doing if you were to do it for free? 
At the end of the day, invest in yourself, pick something you want to start, and just take the next step. That next step will lead you to the next step.
Soon you'll have created, learned a new skill or discovered something about yourself – steering you towards doing something you want that generates money to supplement your existing steady income. Better yet, it may even enable you to quit your 9 to 5.  I love what Aaron Kerr's advice from Timeless Reads Academy said, "Be willing and patient enough to find a side hustle that works for you."
Time to take action! Share with me what side hustles are you thinking of exploring and doing?
In my next post learn how you can make your extra money work for you.